Updated: February 4, 2020
Starting seedlings can save you a bundle over expensive garden center plants … if you do it right. You can easily spend a ton if you don't keep an eye on expenses.
So if saving money is your goal, this article is for you.
Keep in mind, however, saving money isn't the only reason to start seeds indoors. Where winters are cold, vegetable gardeners often decide to start their plants indoors to get a jump on the short growing season. Another reason is gardeners can't find the varieties they want at the garden center. Other gardeners want to grow seedlings organically under the best possible growing conditions.
Whatever your reason for starting seedlings, there's no good reason to throw money away.
Related: Cold Frame Kits Are Inexpensive. Here's a Review of the One I Bought
Let's take a sec to get the legal words out of the way. This article may contain affiliate links. That means if you click and buy from my partners, I will make a tiny amount of money. This in no way affects my recommendations.
Here are five tips for starting seeds indoors more cheaply:
Five tips for saving money when starting seedlings
Other backyard gardeners want to make sure seedlings are grown organically under the best possible growing conditions.



With these ideas, you can see that starting your own seedlings can a bundle. In fact, you can grow vegetables for next to nothing year after year after.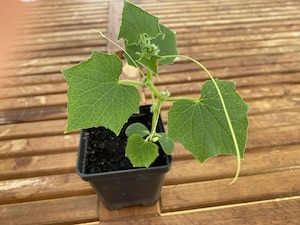 All my seed starting and seedling growing articles in one place.
Related articles that might interest you:
Suburban Hobby Farmer is a participant in the Amazon Services LLC Associates Program, an affiliate advertising program designed to provide a means for sites to earn advertising fees by advertising and linking to amazon.com.