Like shopping for presents in July, it's a little difficult to get in the mood to start seedlings indoors in summer. That's because, for many gardeners, starting seedlings indoors has become ingrained as a late winter or early spring ritual.
But for certain vegetables, a summer batch of seedlings is a great idea because you can get a fall crop of cool weather vegetables that otherwise wouldn't be possible.
Still, starting seedlings in the summer is not a common practice.
Most backyard gardeners wouldn't even consider the idea. It's just too much work.
You may already be thinking to yourself that this is a goofy idea. But if you're interested in getting more from your garden, you'll want to suspend your disbelief for a minute to consider it.
Let's take a sec to get the legal words out of the way. This article may contain affiliate links. That means if you click and buy from my partners, I will make a tiny amount of money at no cost to you. This in no way affects my recommendations.
Why are summer seedlings a good idea?
If you start seedlings indoors in summer, you get a jump on the fall growing season. So, for short time-to-maturity vegetables and herbs, you can start reaping the rewards almost as soon as it turns cool. For example, you can start scallions, broccoli, Brussels sprouts and dill indoors in summer for a late fall harvest.
Soil block seedlings need enough sun so they don't get too leggy, but also you don't want them to dry out in the heat.

— Suburban Hobby Farmer
Here are four reasons why you may want to start seedlings indoors for the fall:
Air conditioning helps plants germinate. In the heat of summer, it's too hot for certain cool weather vegetables to sprout in the garden. But it's cool and shady inside your house, and the conditions are just right.
No heating pad needed. It's warm enough that you don't need a heating pad to facilitate germination.
Sunlight is readily available. You don't need grow lights. Just make sure there's not too much sun and the seedlings don't dry out.
Avoid the normal pests. By the time the summer seedlings are transplanted, the normal cycle of pests has often run its course. For example, I wait until July to plant zucchini seedlings outside to avoid squash borer.
Soil blocks make for new possibilities
Using a soil block maker has made a number of new options available for starting seeds in the summer. By planting small seeds in soil blocks and then transplanting them in the garden, you can improve germination rates and maintain spacing between plant.
I used to think certain vegetables like lettuce, arugula, carrots, spinach and radishes would do better if you plant them directly in the garden. Now I know that it's better to plant them in soil blocks at the end of summer and transplant them when the weather turns cool enough.
The key point here is making sure the soil block seedlings get enough sun so they don't get too leggy, but also don't dry out in the heat.
Some vegetables like spinach don't do well in the heat. It's best to keep them inside where it's cool until they sprout. Then, do everything you can to keep them cool if it's warm outside.
Sometimes it's better to sow directly
The important point to consider when you start seedlings indoors in the summer is that most areas with cold winters have only a limited number of days between the start of cooler temperatures and the first hard frost. Sometimes the window is too short.
On the other hand, certain vegetables take too long to mature even if you start them indoors. You wouldn't want to start a late summer crop of eggplant or tomatoes, for example, because they would never ripen in time.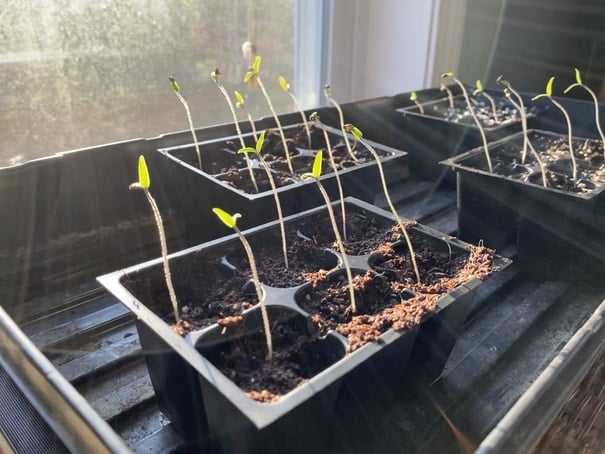 Do you have the gumption?
Of course, starting seedlings takes a lot of work. Many backyard gardeners won't have the gumption to start a second batch when the pleasures of summer beckon.
But there are times when "life events" prevent you from starting seedlings in the spring. It's nice to know you still have the option to start fresh in the summer.
I started seedlings this year in March, but wish I had done more. I'm going to start a second batch for the fall now, rather than direct sow and battle the hot, dry weather.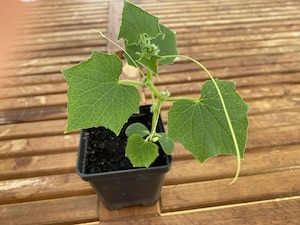 All my seed starting and seedling growing articles in one place.
Related articles that might interest you:
Suburban Hobby Farmer is a participant in the Amazon Services LLC Associates Program, an affiliate advertising program designed to provide a means for sites to earn advertising fees by advertising and linking to amazon.com.