Updated: December 28, 2019
A planting dates calculator can save you a lot of time and energy. It can save you from having to recalculate, year after year, when to start growing your seedlings.
It typically works like this: Simply enter your plants and, in some cases, your zip code or last frost date. Then, the planting dates calculator calculates the best time to start your seedlings or sow seeds directly in the ground. In some cases, you can plan both your summer and fall gardens.
Can't remember when to start
If you're looking at this article, it's probably a year since you last figured out when to start sowing your vegetable seeds. Now you can't quite remember exactly when to start your seeds.
You might be thinking: do I start tomatoes, eggplant or scallions at the end of February? Or, is it too soon?
If you had to re-pot the tomato plants three times before putting them in the ground, you started too soon. With quite a few varieties, and it can get confusing.
Let's take a sec to get the legal words out of the way. This article may contain affiliate links. That means if you click and buy from my partners, I will make a tiny amount of money at no cost to you. This in no way affects my recommendations.
The good news is there's no need to strain your brain trying to calculate planting dates. There are many online calculators that will do it for you.
These handy, free websites calculate the dates for planting outdoors or starting seeds indoors for each of your plants. At least, that's how some of the planting date calculators work.
Some sites even figure out the last frost date from your zip code. If you're in Canada, unfortunately you'll have to find a way to determine your own average last frost date because most don't work with postal codes.
Likewise, if you want to know when to succession plant, none of these will make that calculation for you.
My favorite planting dates calculator
I prefer the A Way to Garden Calculator (#7 below). This calculator provides a straight forward chart with the time to start seeds indoors and plant in the ground outside. It works great! Read more about it below.
But you may like another one better. Here's the list of online calculators:
This is probably the most well known calculator on the list. Burpee provides a number of other online tools for the backyard gardener including hardiness zone information and a gardener What to Do In Your Garden Right Now calendar.
An easy to use planting seed calculator that focuses on when to start seeds indoors and when to transplant seedlings. It shows you the dates for most of the vegetables you could grow based on your last frost date.
The nice thing about this calculator is it lets you see the results as either a table or a list. Another nice thing is it shows you when to harden off your seedlings.
Keep in mind, however, that the Weekend Gardener only shows you what's needed on a certain day of the year. So this means you have to keep submitting the form with a different date if you want to view what needs to be done on multiple days of the season. I could see where this could get cumbersome.
This planting dates calculator is brought to you by Peaceful Valley, a farm and garden supply company. What's unique about it is that you can buy your seeds right from the calculator's list of plants. It also recommends if you should start your seeds indoors or direct sow.
This one is unique because it gives you the moon-favorable planting dates in addition to the calendar calculated dates. So I guess this is the one you want if you're into bio-dynamic agriculture. I like the fact that it lets you calculate the last frost date from your zip code.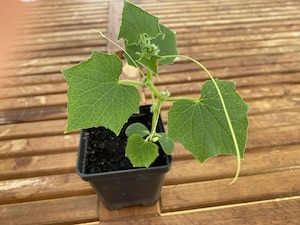 All my seed starting and seedling growing articles in one place.
Although this calculator is free, it looks like the NGA's primary mission is to sell gardening apps. So the site pushes you to buy apps. Like some of the others, it automatically calculates your last frost date from your zip code.
As I said above, this is my favorite. Blogger and podcaster Margaret Roach makes it clear that figuring out when to plant seeds is an art form. There are many approaches. Her planting dates calculator provides her "best guidance" and not what she calls "doctrine." It's her way of saying, you don't have to do it her way. This is just guidance.
All of these sites can take a guess at the best time to plant your vegetables. But for planting outside, the best possible way to judge is by using a soil thermometer. This article will provide more info on planting and soil temperature, thermometers and seedlings.
Have you used any of these planting date calculators? Which one do you like best? Is there another one out there that you like better? Let us know by commenting below.
Related posts you might enjoy: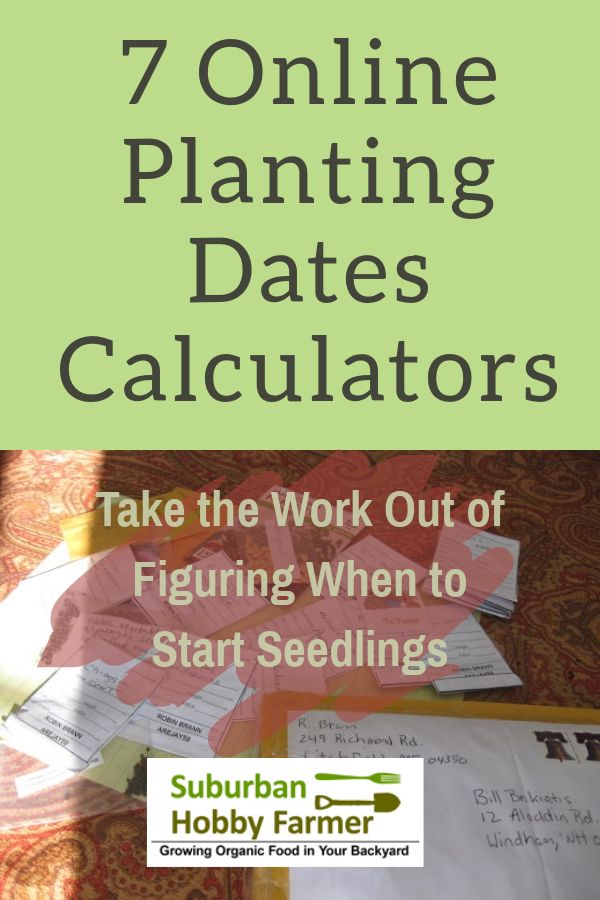 Suburban Hobby Farmer is a participant in the Amazon Services LLC Associates Program, an affiliate advertising program designed to provide a means for sites to earn advertising fees by advertising and linking to amazon.com.