When I think back about all the gardening tips I've learned over the last 20 years, I now recognize the ones that would have been truly valuable if I had known them when I started.
These six unusual gardening tips are the ones I wish someone had told me when I was starting out:
1. Select fruit perennials wisely and position them with an eye on the future. Think long and hard about the type of fruit tree you want in 15 years because that's when the investment will really start to pay off.
You must put on your "future vision goggles" to predict what will work in the future. If, for example, you pick an apple variety because it is disease resistant, it won't matter much how disease resistant it is if it's not what you like.
Similarly, a fruit tree may look good in that space today, but will it have enough room for root growth when you have a lot more gray hair.
Obviously, if our future vision goggles worked really well, we'd be using them to pick stocks instead of growing fruits.
Let's take a sec to get the legal words out of the way. This article may contain affiliate links. That means if you click and buy from my partners, I will make a tiny amount of money at no cost to you. This in no way affects my recommendations.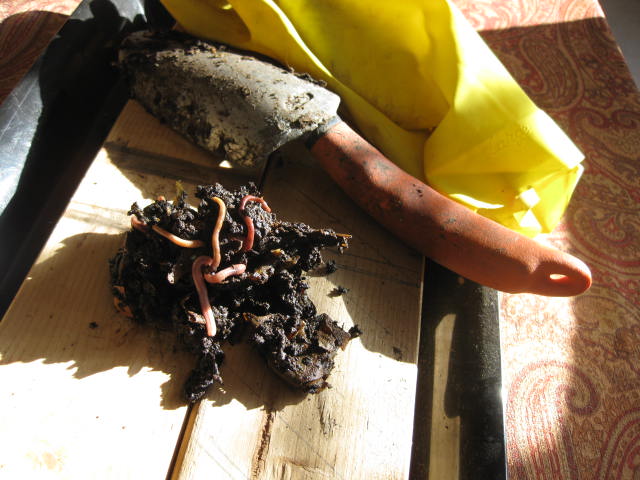 2. Plan for tree growth. Trees will grow. Duh! It may seem obvious, but it's hard for humans to imagine that a tree will be 20, 30, or 50 feet taller someday soon.
When we look through our own personal lens, it's hard for us to believe there will be growth on this scale. The result is a garden that used to be sunny even in late fall, now gets sun for only a couple hours a day in mid-summer.
3. Get a rain barrel with a closed top. Rain barrels save money on watering bills and the water from your roof is better for your plants than chlorinated tap water.
But if you live where it freezes in the winter, consider getting a gutter rain diverter and a barrel that is not open at the top.
This system will automatically divert rain water back to the normal gutter system when the rain barrel is full or when you store it for the winter. A closed barrel also will prevent mosquitoes or other pests from getting in.
4. Don't fight the natural pH of your soil.  Your natural soil pH can be changed using soil amendments, but over the years you're going to have to invest time and sometimes money to maintain the desired pH.
Instead plant varieties that thrive in what is normal for your soil. If, for example, you've got acidic soil, plant blueberries and raspberries.
5. Get compost from somewhere else and you may inherit new problems. I brought in a truckload of very rich compost from another person's yard. The compost was awesome and my plants grew great!
But what I didn't count on was the apple curculio that came along for the ride. Until then, I never had a problem with curculio before.
Be prepared to take the good with the bad when getting compost from elsewhere.
6. Read good gardening blogs. Back when I first started gardening the Internet wasn't anything like it is today. Online gardening info was rare. Today there are many, many good blogs with great gardening ideas and solutions.
Related articles that might interest you:
Suburban Hobby Farmer is a participant in the Amazon Services LLC Associates Program, an affiliate advertising program designed to provide a means for sites to earn advertising fees by advertising and linking to amazon.com.